Team Building Singapore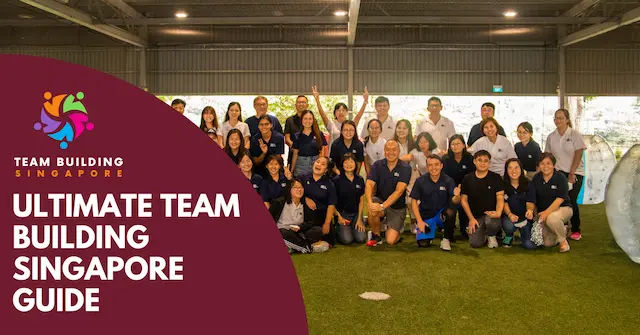 Team building Singapore is of utmost importance in an organisation, serving as the foundation to cultivate cohesive and high-performing teams.
Best team building Singapore activities include Bubble Soccer, Laser Tag, Giant Board Games, Hybrid Amazing Race, Poolball, and more. These activities not only pose intriguing challenges but also create moments that reinforce team bonds and camaraderie.
When selecting the perfect team building activity or provider in Singapore, it's crucial to align with the goals of the event. Expertise in facilitating activities, cost-effectiveness, the convenience of location, and credible reviews should all play a part in your decision-making process.

For those seeking expertise in team building, FunEmpire is the go-to choice in Singapore. Renowned in the team building domain, they offer an extensive range of team building games. Their impressive record, marked by over 8,000 5-star reviews and 50,000 successful events, attests to their excellence.
Let this guide be your compass as you navigate the vibrant landscape of team building in Singapore.
Understanding the Team Building Landscape in Singapore
Singapore's dynamic and diverse business ecosystem has placed team building at the forefront of organizational development. With the evolving nature of workplaces, companies are recognizing the significance of cohesive teams in driving innovation, problem-solving, and overall productivity. As businesses seek a competitive edge, team building has become a strategic initiative to cultivate employee engagement and create a positive work culture.
Key Benefits of a Team Building Event
Fun Team Building Activity Help Improved Communication: One of the key benefits of a team building event is that it can help to improve communication within a team. Poor communication can lead to a number of problems, such as miscommunication, misunderstandings, and conflict. By participating in a team building event, team members will have the opportunity to practice communicating with one another in a variety of different scenarios. This can help to improve communication within the team overall.
Team Building Exercise Enhanced Problem-Solving Skills: Another benefit of a team building event is that it can help to enhance problem-solving skills. In any work environment, there will inevitably be times when problems arise that need to be solved. By participating in a team building event, team members will be able to practice working together to solve problems. This can help to improve problem-solving skills within the team overall.
Team Building Games Help Increase Motivation For Each Team Member: A team building event can also help to increase motivation levels within a team. When team members are motivated, they are more likely to be productive and successful. There are a variety of ways to increase motivation levels, such as providing incentives or offering rewards for meeting goals. By participating in a team building event, team members will have the opportunity to experience increased motivation and learn how to motivate one another.
Team Building Activities Improve Morale: Improved morale is another key benefit of a team building event. When morale is high, team members are more likely to enjoy their work and feel proud of their accomplishments. There are a variety of factors that can contribute to improved morale, such as positive reinforcement, clear goals, and a sense of camaraderie. By participating in a team building event, team members will have the opportunity to experience improved morale and learn how to maintain it within the team overall.
Team Bonding Activities Offer A Greater Sense of Responsibility: Finally, a team bonding event can also help to create a greater sense of responsibility among team members. When team members feel responsible for their work and their teammates, they are more likely to be committed and engaged in their work. Additionally, feeling responsible for one another can help to create a sense of trust and camaraderie within the team overall.
Choosing the Right Team Building Provider
When selecting the ideal team building provider in Singapore, consider the following factors:
Expertise and Experience: Look for companies with a proven track record of organizing successful team building activities and events. A provider that specializes in activities aligned with your team's specific goals and objectives will likely deliver a more tailored and impactful experience.
Client Testimonials and Reviews: Take the time to read feedback from other companies that have previously worked with the provider. Positive reviews can be an indicator of a reputable provider, offering valuable insights into their effectiveness and reliability.
Customization Options: Ensure that the provider can tailor activities to suit your company's specific needs. Customized team building experiences are more likely to address relevant skills and foster team growth in the most meaningful way.
Alignment with Company Values: Choose a provider whose approach to team building aligns with your organization's values and culture. Activities should reinforce the company's mission and promote teamwork in a way that resonates with employees.
Best Team Building Activities in Singapore
Adventure Activities
1. Bubble Soccer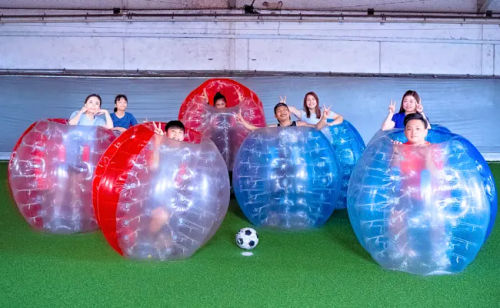 Experience the thrill of soccer with a hilarious twist! Bubble Soccer involves players wearing large inflatable bubbles, adding an element of bouncing and rolling to the game. It's a fantastic team bonding activity that guarantees lots of laughter and camaraderie.
2. Combat Archery Tag
Think of it as a combination of archery and dodgeball. Combat Archery Tag allows teams to compete in a safe and thrilling environment using foam-tipped arrows. Players strategize, communicate, and work together to eliminate opponents and achieve victory.
3. Ninja Tag
Get ready to unleash your inner ninja! Ninja Tag combines elements of tag, obstacle courses, and martial arts. It challenges teams to use agility, speed, and problem-solving skills to complete challenges and outwit their opponents.
4. Bullet Strike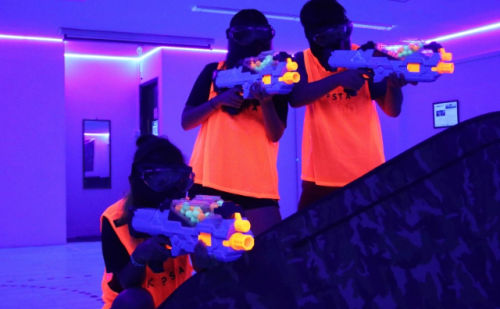 Step into the world of immersive gaming with Bullet Strike, an augmented reality laser tag experience. Armed with realistic-looking weapons, players embark on thrilling missions in various virtual environments, fostering teamwork and strategy.
5. Laser Tag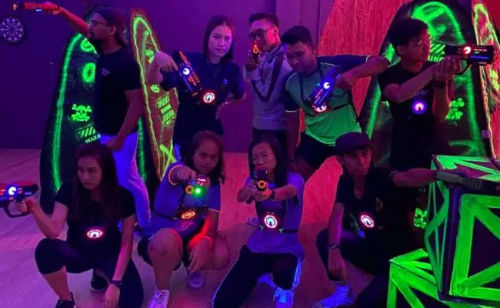 Classic laser tag is always a hit for team building. Players don vests and laser guns to compete in heart-pumping missions, promoting teamwork and communication while strategizing to outsmart the opposing team.
6. SaberFit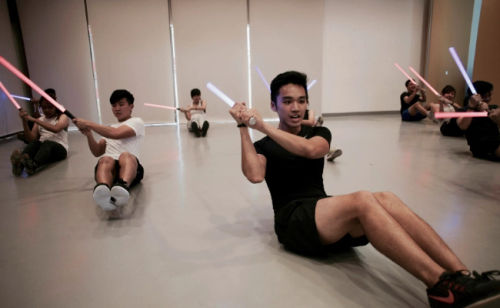 Bring out the Jedi within! SaberFit is a fitness-based team activity that combines lightsaber combat choreography with exercises. It's a fun way to keep teams active while improving coordination and encouraging friendly competition.
7. Poolball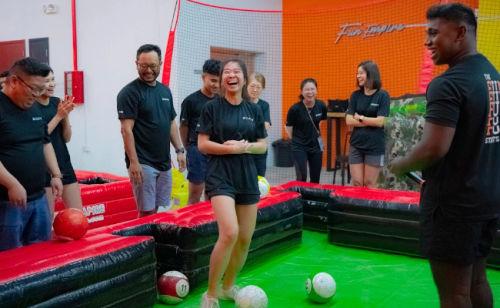 Pool meets soccer in this exciting team building activity. Players use their feet to kick soccer balls into oversized pool table pockets, testing their soccer skills in a unique and enjoyable setting.
8. Giant Whack-A-Mole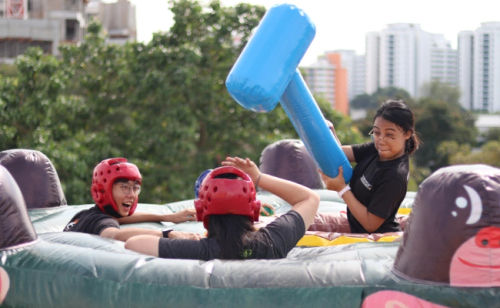 Giant Whack-a-Mole is an ideal team building activity in Singapore that brings a fresh, fun, and interactive spin to the classic arcade game. This game requires participants to work together as a team, fostering communication and strategy development. One team member, equipped with an oversized inflatable mallet, attempts to 'whack' the 'moles' as they pop up from their holes. Meanwhile, the 'moles' try to grab as many balls as possible without being whacked.
9. Bullet Ball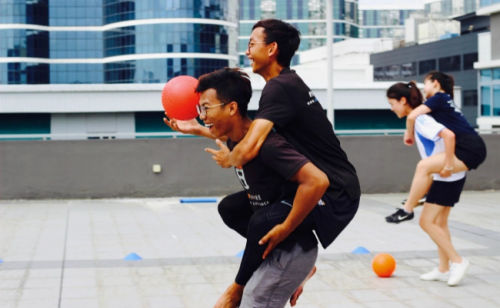 Bullet Ball is a great team building activity popular in Singapore that encourages strategizing, communication, and camaraderie among team members. In this high-paced game, teamwork is paramount as participants pass the ball, or "bullet", to their teammates using a handheld net, aiming to score by throwing it into the opponents' goal. Bullet Ball fosters a sense of unity, quick thinking, and mutual understanding, making it an excellent choice for businesses and organizations in Singapore seeking effective and enjoyable team building activities.
10. Saber Tag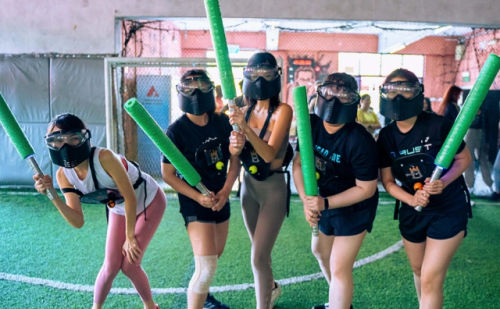 Saber Tag is an innovative team building activity in Singapore that combines elements of fencing and laser tag into a thrilling, high-energy game. Participants, equipped with glowing foam sabers, engage in strategic battles against each other, promoting teamwork and communication.
This unique activity serves as a fun and effective method for team building in Singapore, encouraging cooperation and camaraderie among participants while also providing a fantastic workout. In the midst of the fast-paced action, participants will learn valuable lessons about trust, coordination, and mutual support.
Creative Activities
1. Gel Candle Making Workshop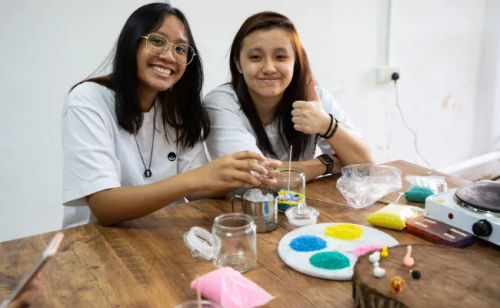 Unleash your creativity in a gel candle making workshop. Participants can design and create their own scented gel candles, making unique keepsakes while fostering a sense of accomplishment and teamwork.
2. Terrarium Workshop
Discover the art of building miniature gardens in a glass container. Terrarium workshops provide a relaxing and creative environment for team members to bond while assembling and customizing their terrariums.
3. Cooking Class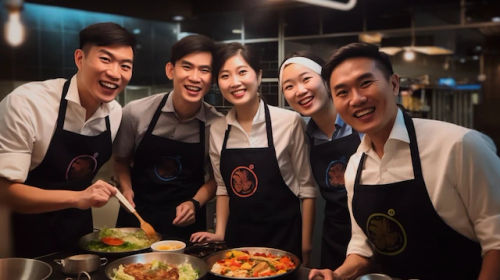 Cooking classes offer a delicious way to strengthen team dynamics. Collaborate in the kitchen, learn new culinary skills, and savor the fruits of your labor together.
4. Leather Workshop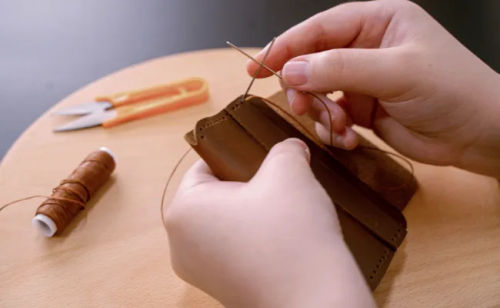 Unleash your inner artisan with a leather workshop. Participants can craft their own leather goods, such as wallets or key holders, honing their craftsmanship and fostering a sense of achievement.
5. Tote Bag Art Jamming Workshop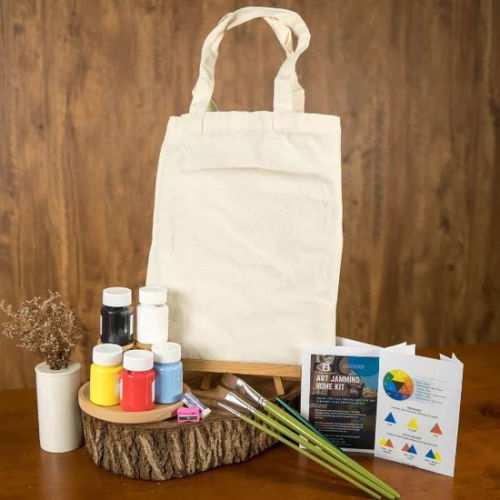 Let your creativity flow in a tote bag art jamming workshop. Team members can express themselves through art, resulting in personalized tote bags that serve as unique mementos of the experience.
6. Non-Stitched Leather Workshop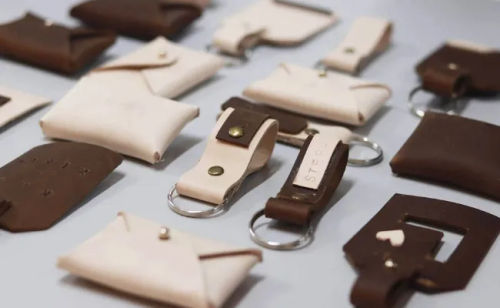 Learn the art of leather crafting without the need for stitching. Non-stitched leather workshops enable participants to create stylish leather items using innovative techniques.
7. Canvas Art Jamming Workshop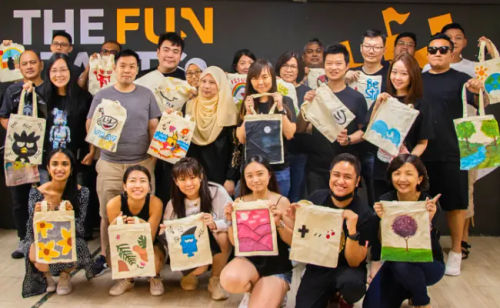 Canvas art jamming workshops provide a therapeutic and inspiring environment for teams to explore their artistic side. No prior art skills are required, making it an inclusive and enjoyable activity.
8. Neon Art Jamming Workshop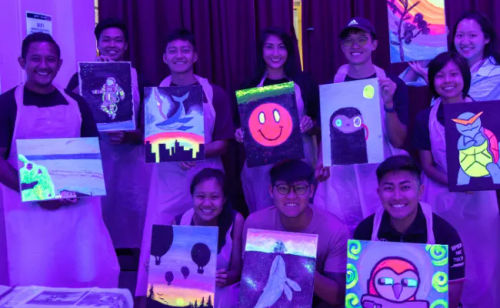 Experiment with vibrant neon colors in a neon art jamming workshop. Participants create stunning glowing artworks, fostering creativity and collaboration.
9. Soy Candle Making Workshop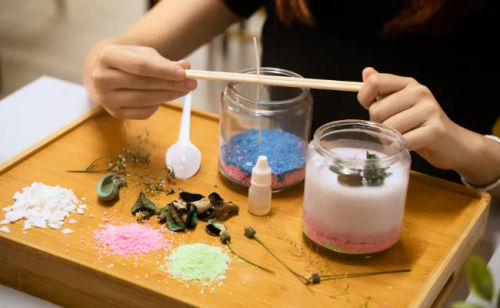 In a soy candle making workshop, participants craft environmentally friendly candles from natural soy wax, infusing them with soothing scents that promote relaxation and well-being.
10. Perfume Workshop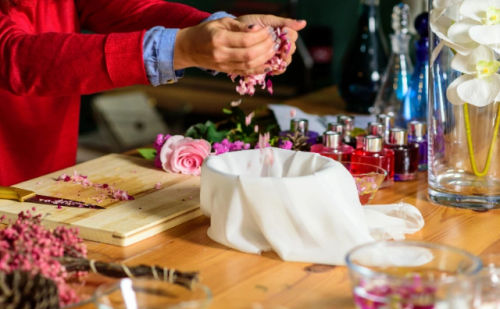 Discover the art of fragrance blending in a perfume workshop. Team members create personalized scents, fostering creativity and understanding each other's unique preferences.
Quest Activities
1. Amazing Race
Embrace the spirit of adventure in a hybrid amazing race that combines physical and mental challenges across the city. Teams race to complete tasks, solve puzzles, and navigate through exciting locations.
2. Escape Room Puzzle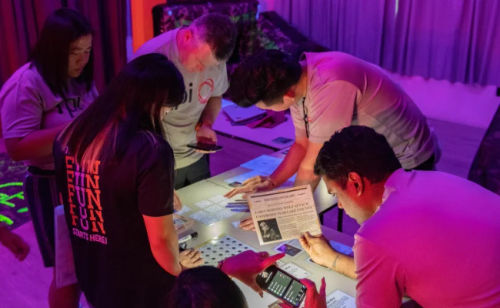 Test your team's problem-solving abilities in an escape room puzzle challenge. Teams must work together to decipher clues, solve puzzles, and escape from themed rooms within a set time limit.
Leisure Activities
1. Yacht Rental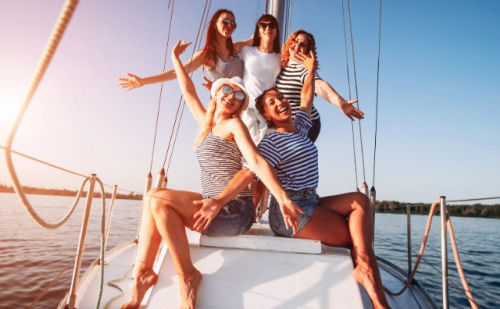 Indulge in a luxurious and relaxing yacht rental experience. Team members can unwind on the open sea, creating cherished memories while enjoying the picturesque views.
2. Giant Board Games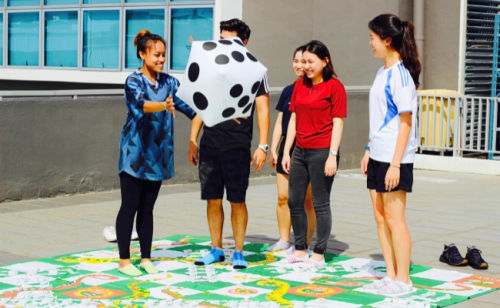 Scale up the fun with giant board games! From chess to Jenga, teams engage in friendly competitions, fostering a sense of camaraderie and nostalgia.
3. Neon Bowling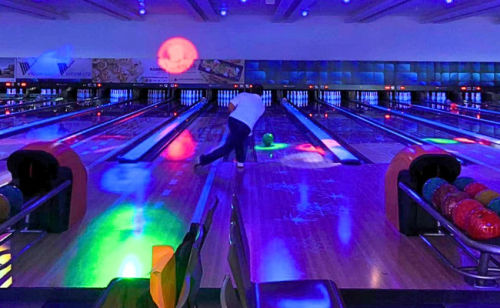 Experience bowling like never before with neon bowling. Glow-in-the-dark alleys and balls add an exciting twist to this classic leisure activity.
Virtual Games
1. Virtual Travel Experience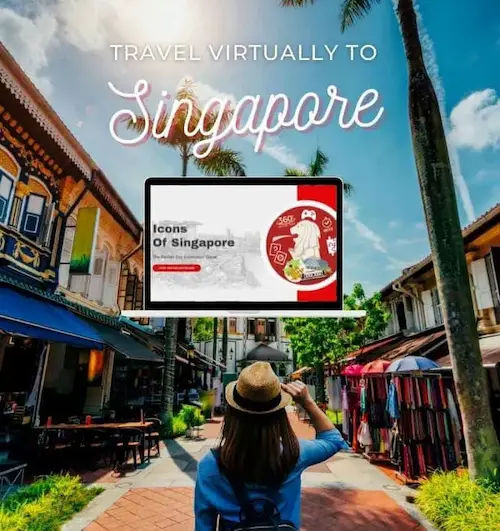 Embark on a virtual adventure to explore iconic landmarks and cities around the world. This immersive experience allows teams to collaborate, solve puzzles, and unlock the wonders of various destinations.
2. Virtual Nightfall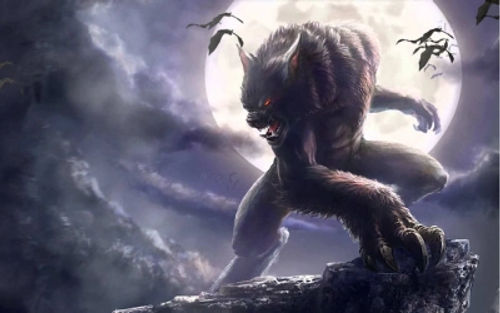 Engage in a thrilling virtual game set in a dark and mysterious world. Team members must work together to solve challenges and uncover secrets to navigate through the night.
3. Virtual Squid Escape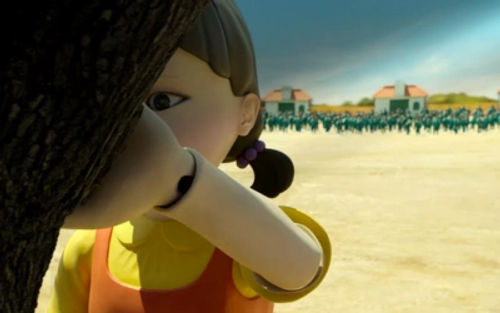 Dive into an underwater world in this virtual escape game. Teams must use their wit and teamwork to escape from a mesmerizing deep-sea environment.
4. Virtual Game Show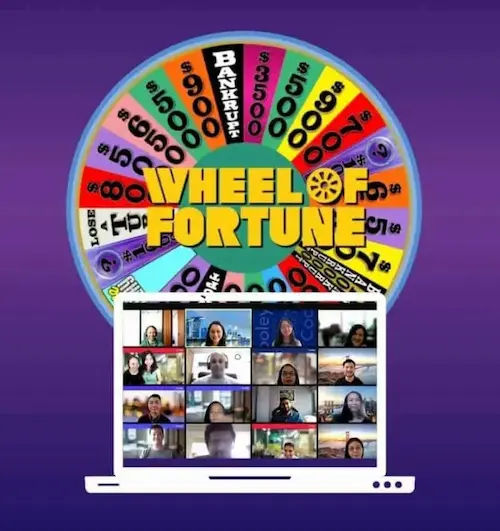 Experience the excitement of a game show from the comfort of your workspace. Teams participate in virtual quizzes, challenges, and trivia, testing their knowledge and team spirit in these virtual team building activities.
5. Virtual Party Mania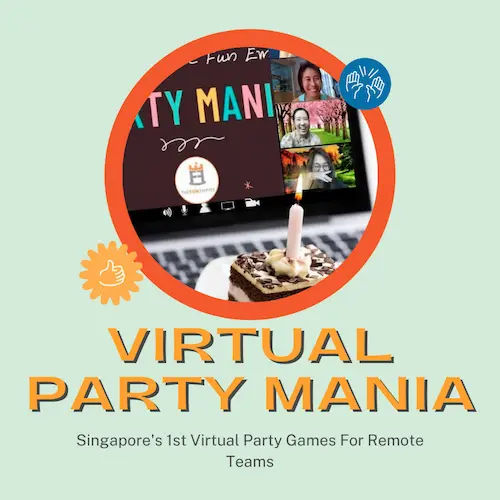 Bring the party to the virtual realm with interactive games, music, and dance-offs. This lively experience encourages team members to let loose and have fun together.
6. Virtual Escape Room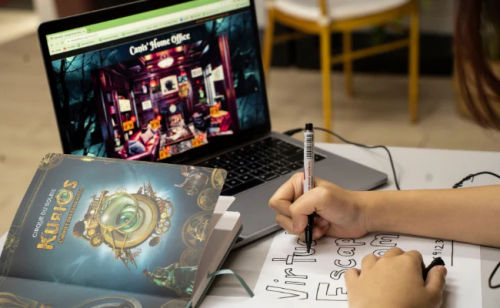 Challenge your team's problem-solving abilities in a virtual escape room. Work together to unravel mysteries, decipher clues, and escape before time runs out.
7. Virtual Time Travel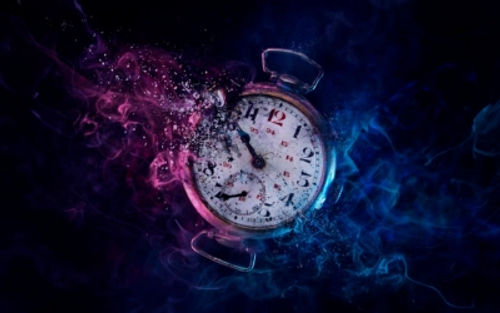 Embark on an extraordinary virtual journey through time. Teams must complete missions and challenges in various historical periods to ensure they return to the present.
8. Virtual Amazing Race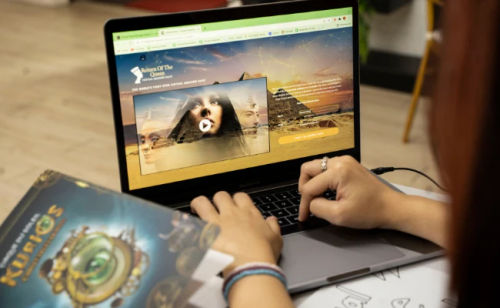 Experience a thrilling virtual version of the popular reality TV show. Teams race against the clock and compete in a series of tasks set in different global locations.
9. Hybrid Amazing Race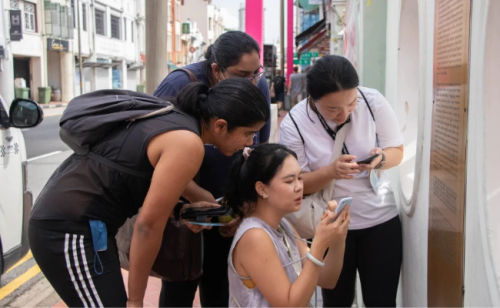 Combine physical challenges and virtual tasks in this hybrid amazing race. Teams venture through real and virtual checkpoints, fostering teamwork and adaptability.
10. Virtual Food Quest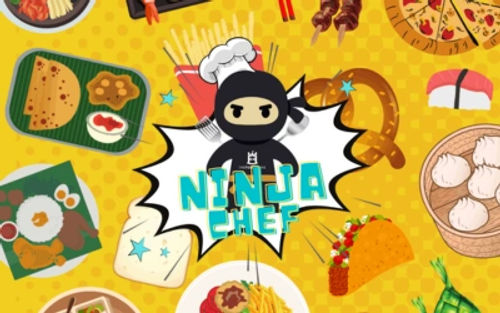 Discover different cuisines and cooking styles in a virtual food quest. Teams collaborate to complete culinary challenges and create delectable dishes.
Virtual Workshops
1. Virtual Tote Bag Art Jamming Workshop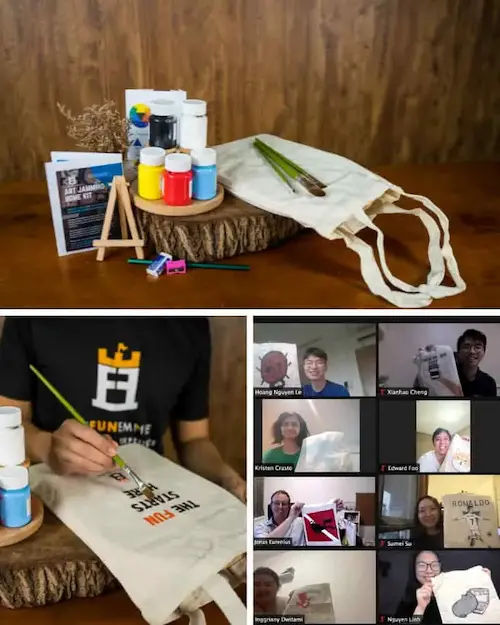 Unleash your creativity in a virtual art jamming workshop focused on tote bag customization. Team members can express themselves through art and design their personalized tote bags.
2. Virtual Non-Stitched Leather Workshop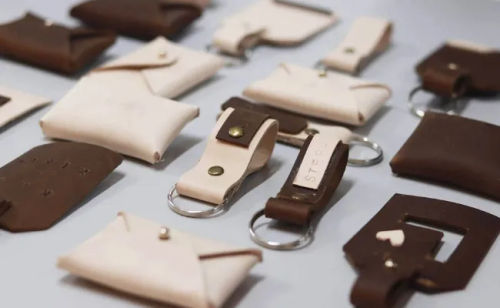 Learn the art of non-stitched leather crafting in a virtual workshop. Participants can create stylish leather goods, such as key holders or bookmarks, using innovative techniques.
3. Virtual Stitched Leather Workshop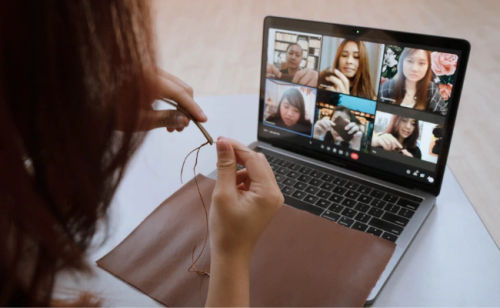 Explore the craft of stitched leatherwork in a virtual workshop. Participants craft their unique leather accessories, learning valuable skills and fostering teamwork.
4. Virtual Balloon Sculpting Workshop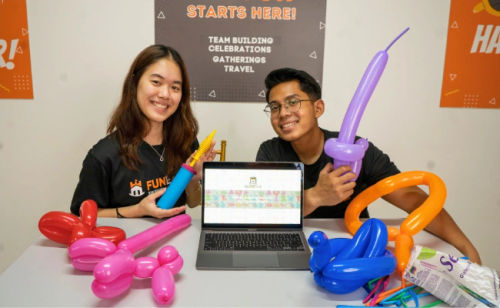 Get creative with balloons in a virtual balloon sculpting workshop. Teams engage in friendly competitions to create intricate balloon sculptures.
5. Virtual Canvas Art Jamming Workshop
Unleash your artistic talents on canvas in a virtual art jamming workshop. Team members create impressive artworks, fostering creativity and bonding.
6. Virtual Clay Making Workshop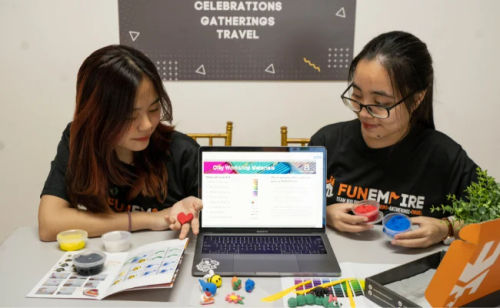 Discover the art of clay sculpting in a virtual workshop. Participants create unique clay masterpieces, fostering a sense of accomplishment and collaboration.
7. Virtual Candle Making Workshop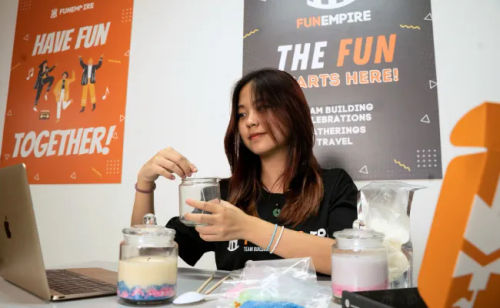 Craft custom-made candles in a virtual workshop. Participants design and create their scented candles, adding a touch of personalization to the experience.
8. Virtual Terrarium Workshop
Explore the world of terrarium making in a virtual workshop. Participants build and customize their miniature gardens, fostering creativity and teamwork.
Recommended Venues for Team Building in Singapore
Indoor Team Building Venues Singapore
1. CharisTurf @ Eunos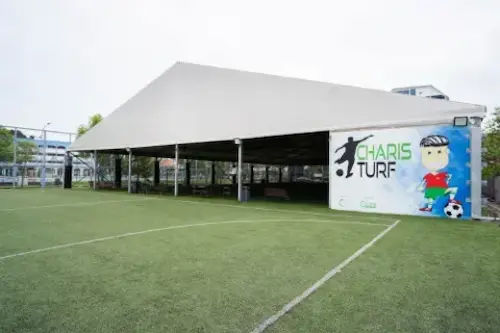 CharisTurf @ Eunos offers a versatile indoor space perfect for team building activities. With facilities such as artificial turf, this venue is ideal for sports-related team building exercises and games. The covered setting allows for year-round activities, rain or shine, making it a reliable option for corporate events and team bonding sessions.
2. The Cage @ Kallang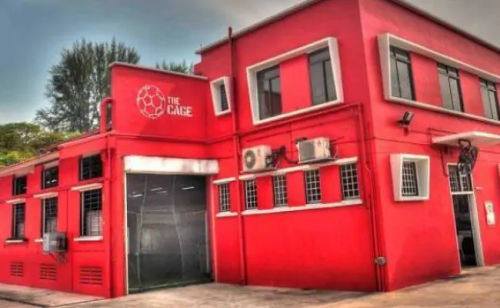 The Cage @ Kallang is a popular indoor sports facility known for its futsal courts. The venue offers a range of team building activities that revolve around soccer and futsal, encouraging teamwork, communication, and friendly competition. With various court sizes available, teams of different sizes can enjoy their preferred games and challenges in a comfortable and well-maintained environment.
3. FutsalArena @ Yishun
FutsalArena @ Yishun is another excellent indoor venue for team building events, particularly for soccer enthusiasts. The well-designed futsal courts provide an immersive experience, fostering teamwork and camaraderie among participants. Whether it's a corporate tournament or fun-filled team-building games, this venue offers a fantastic space for active and engaging activities.
4. FunEmpire HQ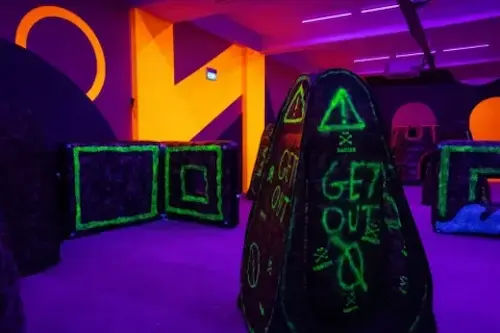 FunEmpire HQ is a dedicated team building facility that offers a wide range of indoor activities suitable for all types of teams. From creative workshops to interactive game challenges, this venue provides a customizable and innovative approach to team building. With state-of-the-art equipment and experienced facilitators, teams can look forward to a memorable and meaningful experience.
5. Wing Fong Building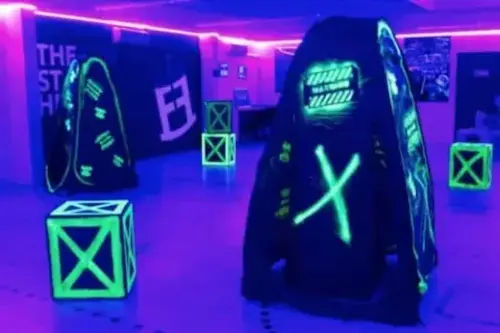 Wing Fong Building boasts a spacious indoor setting that can accommodate various team building activities. The venue is flexible and can be adapted to suit specific preferences and themes. Whether it's a workshop, interactive game, or creative challenge, Wing Fong Building provides a comfortable and conducive space for teams to bond and collaborate.
Outdoor Team Building Venues Singapore
1. Labrador Park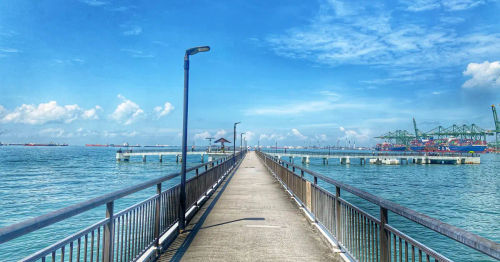 Nestled along the scenic coastline, Labrador Park offers a serene and picturesque setting for outdoor team building activities. Teams can partake in challenges and games amidst lush greenery, enjoying the refreshing sea breeze and stunning views. The park's tranquil ambiance provides an excellent backdrop for fostering teamwork, communication, and problem-solving.
2. East Coast Park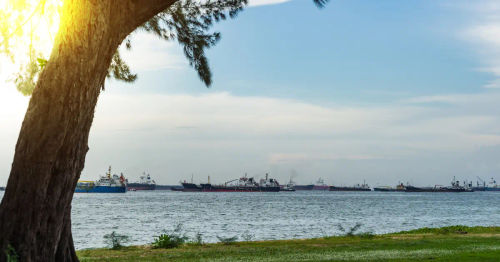 East Coast Park is a well-known recreational hotspot that offers a wide range of team building opportunities. With its spacious grounds and scenic coastline, teams can engage in various outdoor activities, such as beach games, sports, and adventure challenges. The park's vibrant atmosphere and extensive facilities make it an ideal venue for large corporate team building activities.
3. West Coast Park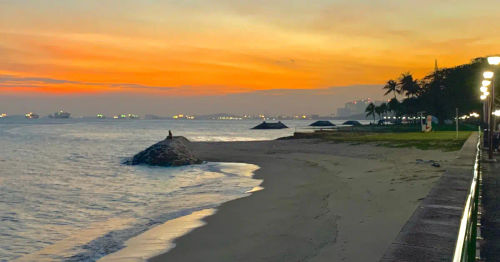 West Coast Park is a family-friendly destination that also caters to team building activities. The park's ample space allows for exciting games and challenges, encouraging friendly competition and collaboration. With its playgrounds, barbecue pits, and leisure facilities, teams can enjoy a day of fun-filled bonding and team building in this picturesque outdoor venue.
4. Sentosa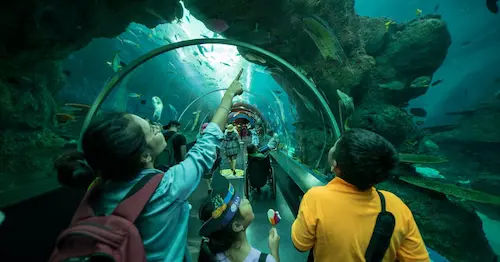 As one of Singapore's premier leisure destinations, Sentosa offers a diverse range of team building activities set against a tropical island backdrop. Teams can choose from beach games, adventure courses, or water-based challenges to strengthen their unity and communication. Sentosa's vibrant and resort-like atmosphere ensures an unforgettable team building experience.
5. Pasir Ris Park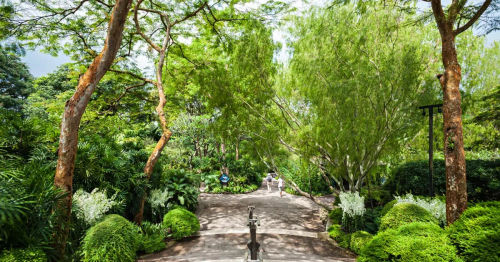 Pasir Ris Park provides a relaxed and family-friendly environment for outdoor team building activities. Teams can enjoy team games, picnics, and sports amidst the park's tranquil greenery and seaside views. The park's accessibility and wide range of recreational facilities make it a convenient and enjoyable choice for team bonding sessions and events.
Planning a Successful Team Building Event
The success of a team building event in Singapore relies on careful planning and execution. Consider the following steps:
Define Objectives and Goals: Clearly outline the objectives you want to achieve through the team building event. Identify the specific skills or areas of improvement you want to address among team members. Having a clear focus allows you to select activities and design a program that aligns with these objectives.
Set a Budget: Determine the budget available for the event, including activity fees, venue expenses, and any additional services required. Strive to strike a balance between the event's effectiveness and the allocated budget to ensure it remains cost-effective.
Choose a Suitable Venue: Look for a location that complements the selected team building activities and can comfortably accommodate the number of participants. Consider factors like accessibility, ambiance, and amenities, as the venue's atmosphere can significantly impact the overall experience.
Engage a Professional Organizer: Consider enlisting the services of a professional team building organizer. Experienced organizers can handle logistics, activity planning, and execution, ensuring a fun team building event that allows you and your team to focus on participating and maximizing the event's benefits.
Schedule the Event: Set a date and time that works for all team members. Planning well in advance ensures the availability of preferred venues and activity providers, giving team members time to prepare and commit to the event.
Team Building Tips for Singaporean Companies
To enhance team building efforts within your Singaporean company, consider implementing the following tips:
Integrate Team Building Into Meetings: Integrating team building into regular team meetings can strengthen team dynamics and foster a sense of camaraderie. Start meetings with icebreaker activities or short team-building exercises that encourage participation and creativity.
Foster Leadership Involvement: Foster leadership involvement in your team's favourite team building activities. Encourage leaders to actively participate, as this sets a positive example and reinforces the importance of teamwork. Leaders can also use team building events as opportunities to understand their team better and provide guidance and support.
Promote Collaboration and Open Communication: Promote collaboration and open communication within the organization. Encourage team members to share ideas and feedback openly, and create an inclusive environment where everyone feels comfortable contributing.
Recognize and Reward Team Efforts: Recognize and reward team efforts and accomplishments. Celebrate milestones and successes, no matter how small, to boost team morale and foster a positive team spirit.
Organize Regular Team Building Events: Organize regular team building events to sustain the benefits of team bonding. By incorporating team building into the company's culture and scheduling events periodically, you can maintain a strong sense of teamwork and collaboration within the organization.
By following these tips, Singaporean companies can make informed decisions when choosing a team building provider, effectively plan events, and nurture a strong team-oriented culture that fosters collaboration and success.
Team Building Singapore
Singapore has a vast selection of team building activities within the city or nearby. These activities can be tailored to any size of an organization, and will help strengthen relationships, improve communication, and boost productivity. With so many unique activities to choose from, there's no doubt that team building in Singapore can provide a fun and meaningful experience for all employees.
With the information from this guide and a little bit of creativity, your company is sure to have a successful outing that brings people closer together, develops trust between coworkers, and aids the individual development of each team member.
If you want to read more interesting articles, follow the links below:
Frequently Asked Questions
If you have any questions about Team Building in Singapore, you can refer to the frequently asked questions (FAQ) about Team Building in Singapore below: