Best Terrarium Workshop Provider In Singapore
Terrarium Workshop Singapore
Discover the therapeutic joy of terrariums with the best Terrarium Workshop in Singapore.




Enjoy the best Terrarium Workshop experience in Singapore with FunEmpire:
All Workshop Materials Provided
5,000+ 5-Star Reviews
Fully Air-Conditioned Locations
10+ Years of Experience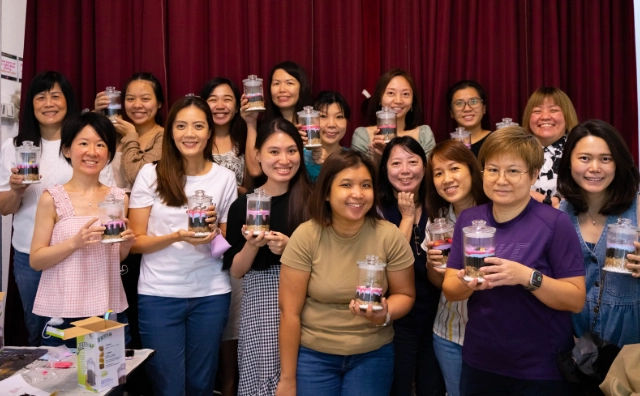 Received
5,000+
5-Star Reviews
Served
1 Million+
Happy Clients
Organized
50,000+
Successful Events
Awarded
200+
Media Features
FunEmpire is trusted by the leading organizations and customers










"The Terrarium Workshop
was really fun and relaxing!"
"It's quite fun to see all of us bonding in a casual environment."
"It's very interesting, especially for me since it's my first time!"
FunEmpire
#1 Terrarium Workshop Provider In Singapore
Unleash your creativity in a fun and eco-friendly way with FunEmpire's Terrarium Workshop!
Our specially designed workshop combines education, hands-on engagement, and a touch of fun, allowing you to unleash your creativity while learning about plant care and sustainable ecosystems.
Get ready to build your own green oasis and experience the therapeutic joy of nurturing your very own mini garden at our unforgettable Terrarium Workshop.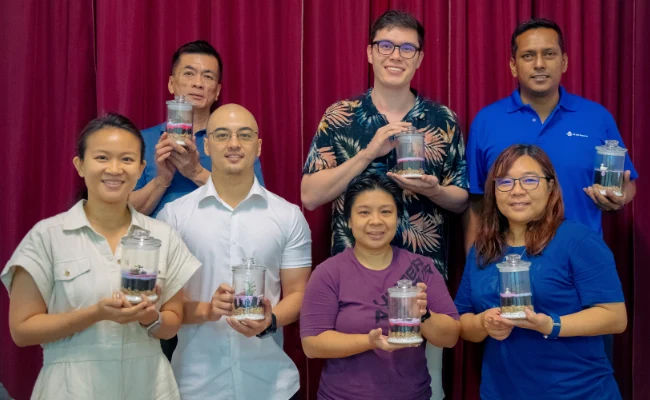 Packages and Pricing
Award-winning Terrarium Workshop experience. Starting from only $30/pax.
Locations Available
Multiple locations across Singapore. Conveniently near MRT Stations.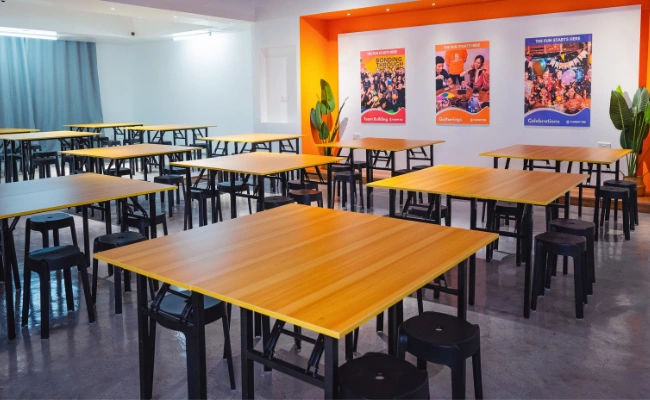 60 Tannery Lane, S(347803)
Within Walking Distance of Mattar MRT

Up to 7 Workshop Spaces Available

Fully Air-Conditioned

Parking Available (Chargeable)

Catering & Add-Ons Allowed

Additional Venue Fees Apply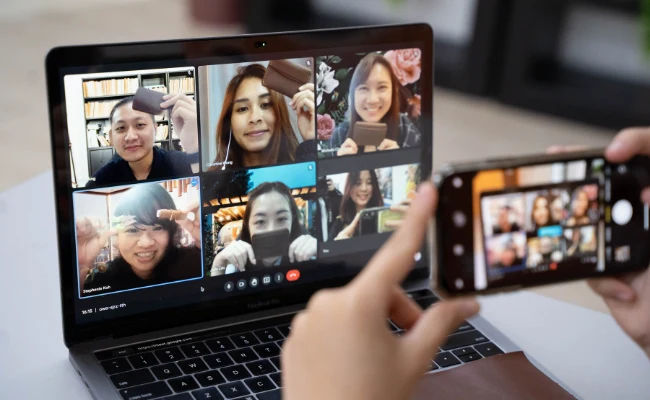 100% Online
In Your Own Home, At Your Convenience
Flexible Time Slots At Your Preferred Time And Schedule Available
All You Need Is Stable Wifi & A Computer Or Laptop
Professional Live Facilitation Included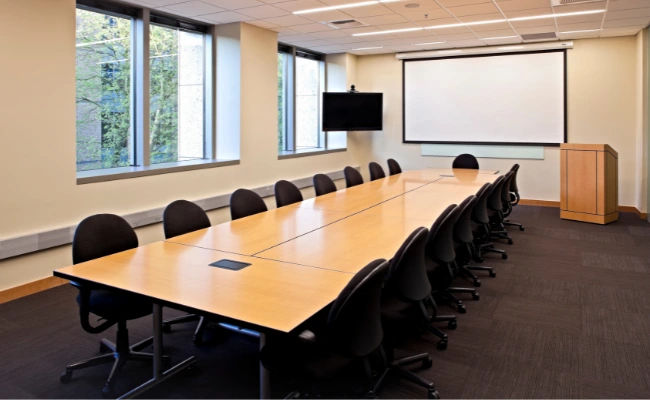 Do you have other locations in mind? Don't worry, we are able to bring the event to you!
Let us know your preferred event venue and we can make it happen!
Why Choose FunEmpire
Best-rated Terrarium Workshop company. Award-winning. Highly experienced.
Client Testimonials
Loved by over 1 million happy clients and participants

Suitable Groups
Our Terrarium Workshop experience is highly rated by businesses, schools and consumers.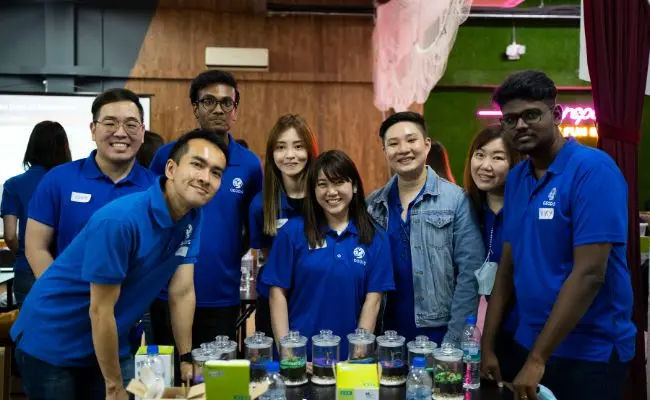 Corporates
Trusted By Both Small & Big Businesses
Promote strategic thinking and leadership
Enhance communication, teamwork, and camaraderie
One-stop event solutions for games, activities, catering, and gifts
Bond through play, promoting concentration, focus, and creativity

Accept

multiple payment modes,

including bank transfer, PayPal, PayNow, and credit card.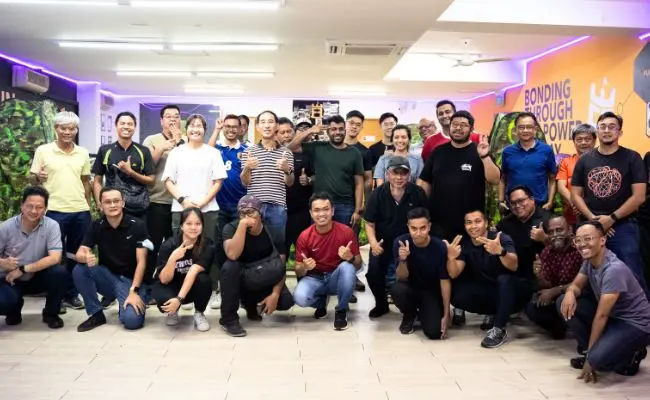 Government
Affordable Prices For Large Groups
Stress-free event planning with one-stop solutions for games, activities, catering, and corporate gifts
Host multiple sessions for an unlimited number of participants
Build team spirit and camaraderie through fun and play, promoting leadership, communication, and teamwork
Accept multiple payment modes, including GeBiz, e-invoicing, bank transfer, PayPal, PayNow, cheques, and credit card.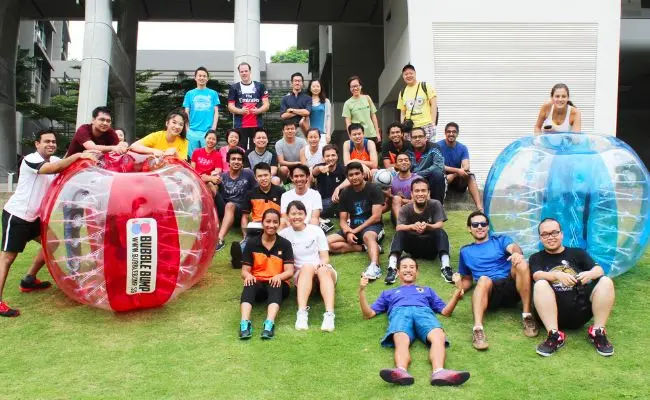 Schools
The # 1 Choice For Schools' Events
Relaxing terrarium making workshop experience suitable for both kids and adults
Learning and bonding through fun and play, promoting leadership, communication, teamwork, and school values
MOE certified instructors
Accept multiple payment modes, including bank transfer, PayPal, PayNow, cheques, and credit card.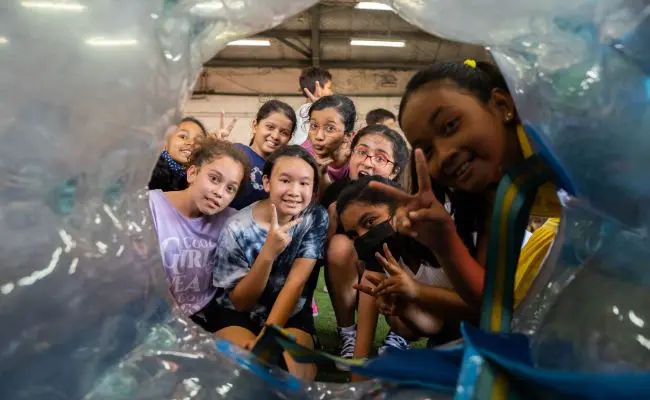 Friends & Family
Impress Your Friends & Family
Enjoy hassle-free event planning for both kids and adults with our one-stop solutions that include games, activities, catering, and gifts.
Bond and have fun with your friends and family
Accept multiple payment modes, including bank transfer, PayPal, PayNow, cheques, and credit card.
Book Your Event With Us Now
Get Your Free Team Building Quote
We're always ready to help you! Our experienced event consultants will get back to you within 24 hours (or even faster!).
We reply to every email too! If you did not receive a response from us, please check your spam filter or junk folder in your email.
hello@funempire.com

60 Tannery Lane, Singapore 347803

+65 6016 7147

+65 9792 9179
Frequently Asked Questions
What is Terrarium Workshop Singapore?
If you're a fan of plants and nature, then you'll love our best terrarium workshops in Singapore! This is a class where you can learn how to create your own little ecosystem inside a glass container. You'll get to choose from a variety of plants, rocks, and other decorations to make your terrarium look amazing. Plus, it's a great way to add some life to any room in your home. So if you're looking for a fun and creative activity, be sure to check out terrarium workshop!
What do I need to make my closed terrarium or open terrarium?
You will need a glass container or plastic jar, slow growing plants (air plants, miniature plants), soil, rocks and moss to create your mini glass garden. Decorative materials such as miniature figurines are optional but recommended to ensure you have a beautiful miniature garden!
What are the benefits of Terrarium Singapore?
There are many benefits of terrariums! Terrarium is low maintenance and it's a perfect add on to the overall aesthetic of your home. Terrariums are also perfect for people with busy lives as they do not require water often. Having plants at your home also helps to reduce stress, lower blood pressure and lower your heart rate. Book your terrarium workshop Singapore with Team Building Singapore now!
Which events are suitable for Terrarium Workshop?
As terrarium requires step-by-step instructions to be conducted, most terrarium workshops are suitable for birthday parties, casual group gatherings, school workshops and corporate team building events. Alternatively, if you have an idea for us to conduct terrarium workshops such as having different themes but are not sure if it is feasible, do contact us and we can advise you if you would require us to provide customized terrarium workshops.
Do you need any prior knowledge on terrariums to join the workshop?
No, green enthusiasts and beginners alike are all able to enjoy our workshops. Our terrarium workshop curriculum is suitable for beginners and no prior experience is needed. Our facilitators would be there to guide and assist your team as you work together to build your group terrarium or individual terrariums. You will also be guided on plant care and how to ensure your terrarium is a lasting mini garden. You and your team just have to turn up for the event and be ready for our facilitators to conduct our popular terrarium workshops! You will also be able to bring home the visually stunning products you have created during the Terrarium Workshops in Singapore. Get ready for the most incredible Terrarium Singapore experience!
How many people can your Terrarium Workshop Singapore venue hold?
Our Terrarium Workshops can accommodate a maximum of 65-70 pax per session. If you have a bigger group for terrarium workshops, do speak to us and we can advise you!
Our Terrarium Workshop is a private session for you and your group only. However, if you are two green enthusiasts (2 pax) and do not mind meeting new friends, we have a public workshop available for you as well!
We do have a virtual terrarium workshop available too!
Do we get our own set of tools for the Terrarium Workshop?
Yes, each participant will be given a full set of tools for their terrarium workshop Singapore. No need to worry as all you have to do is show up for the terrarium workshops and work on your visually stunning products with the best materials available!
Can we add mini figurines or tiny sculptures to our Terrarium?
Yes! Figurines are one of the most important decorative elements of a terrarium. We have the largest collection of figurines in Singapore! (eg Rabbits, Animals etc). Our wide selection of figurines are available from $2/figurine onwards. You can decorate your terrarium with figurines after you've placed the plants inside your glass jars or glass containers!
Do I get to bring my Terrarium home from your Terrarium Making Workshops?
Yes, for the team building package, each participant will get to bring back their own terrarium and 1 team terrarium after their terrarium making workshop.
What can I expect from the Terrarium Workshop?
As the leading terrarium workshop provider, our in-house experts have specially developed our Terrarium Workshop Singapore curriculum. We offer terarium workshops that incorporate useful learning concepts, practical hands-on components and fun elements to create an unforgettable experience. Come experience terrarium making with us!
Can we have the Terrarium Workshop at our own venue?
Yes, you can! Locations for terrarium workshops in Singapore are not limited to just our partner venues. If you have a venue in mind, don't hesitate to tell us and we will see how we can work things out for you! Our friendly events executives will advise you on whether your venue is suitable for us to conduct terrarium workshops at.
Are there add-ons available for the Terrarium Workshop?
Team Building Singapore is a one stop shop for all things related to Terrarium workshops in Singapore! Hence, add-ons are available for our Terrarium Workshops! From additional team building activities, catering services, drinks and decoration services, gifts for corporate events, you name it we have it! Feel free to tell us what you need during your Terrarium Workshops with us!
Do you offer DIY Terrarium Kits?
Yes, you are able to purchase a DIY Terrarium kit from us! We offer a huge variety of creative DIY kits (DIY Terrarium Kits, DIY Art Jamming Kits, DIY Leather Crafting Kits & More) adapted directly from our award-winning creative workshops. You can purchase your DIY Terrarium Kits from our website and it will be delivered straight to you within 3-5 working days to start making your very own terrarium at home! All the materials required will be provided to you in the DIY Creative home kits. These plant gifts make excellent gifts for plant enthusiasts and loved ones that are aesthetically pleasing and provide unforgettable memories!