Best Virtual Amazing Race Provider In Singapore
Virtual Amazing Race Singapore
Embark on an unforgettable adventure from the comfort of your own home!




Enjoy the best Virtual Amazing Race experience in Singapore with Team Building Singapore:
Insanely Fun Amazing Race Themes
8,000+ 5-Star Reviews
100% Online Experience
10+ Years of Experience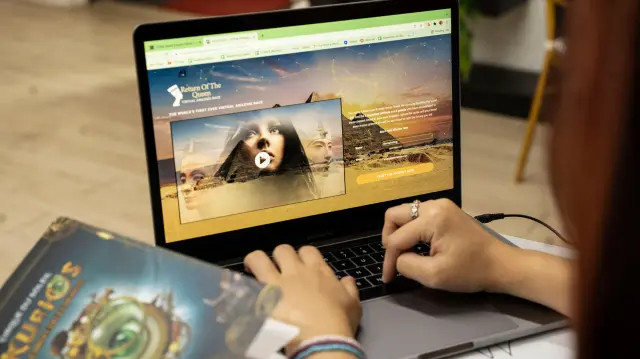 Received
8,000+
5-Star Reviews
Served
1 Million+
Happy Clients
Organized
50,000+
Successful Events
Awarded
200+
Media Features
Team Building Singapore is trusted by the leading organizations and customers










Team Building Singapore
#1 Virtual Amazing Race In Singapore
Dive into a world of mystery and intrigue with Virtual Amazing Race! Embark on the Virtual Amazing Race challenge, gathering clues, solving problems, and immersing yourself in ever-changing scenarios as you traverse the globe with your teammates.
Join forces with your teammates, communicate effectively, and leverage each other's strengths as you work towards a common goal while exploring locations around the world!
Get ready for an unforgettable adventure that will leave you with lasting memories!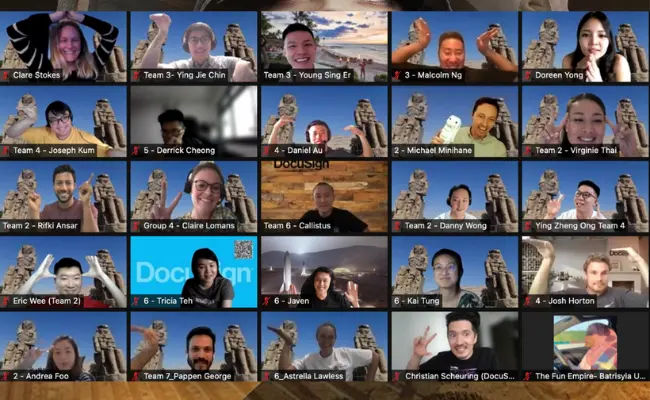 Packages and Pricing
Award-winning Virtual Amazing Race Singapore experience. Starting from only $25/pax.
Immerse in an interactive Virtual Amazing Race from the comfort of your own space!
Key Highlights
Immerse yourself in an interactive virtual environment exploring the world from home.

Suitable for ages 8 years-old and up

Perfect for virtual team building, virtual birthday parties, virtual gatherings

Perfect for teams working from home, remote teams
Package Includes
Activity Facilitator(s)
Exciting Virtual Amazing Race Puzzles & Clues
How It Works
The virtual experience will be conducted via a video conferencing platform.
Supported video conferencing platforms include:

Zoom
WebEx
Microsoft Teams
Google Meets
Virtual Amazing Race Singapore Themes
Exciting mysteries designed by our in-house experts with 30+ years experience.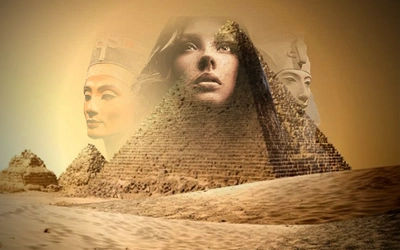 "Save us Queen.." The haunting whispers echoed in your dreams. For days you had been trying to ignore the frail old man who had hijacked your peaceful slumber. The ancient curse has followed you through times, and memories of your past life are coming back in bits and pieces. Right the wrong and save your kingdom. The lives of many are in your hands.
Why Choose Team Building Singapore
Best-rated Escape Room company. Award-winning. Highly experienced.
Client Testimonials
Loved by over 1 million happy clients and participants

Suitable Groups
Our Virtual Amazing Race experience is highly rated by businesses, schools and consumers.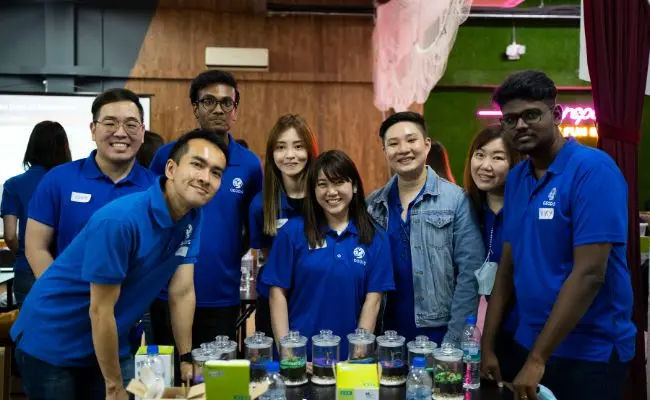 Corporates
Trusted By Both Small & Big Businesses
Promote strategic thinking and leadership
Enhance communication, teamwork, and camaraderie
One-stop event solutions for games, activities, catering, and gifts
Bond through play, promoting concentration, focus, and creativity

Accept

multiple payment modes,

including bank transfer, PayPal, PayNow, and credit card.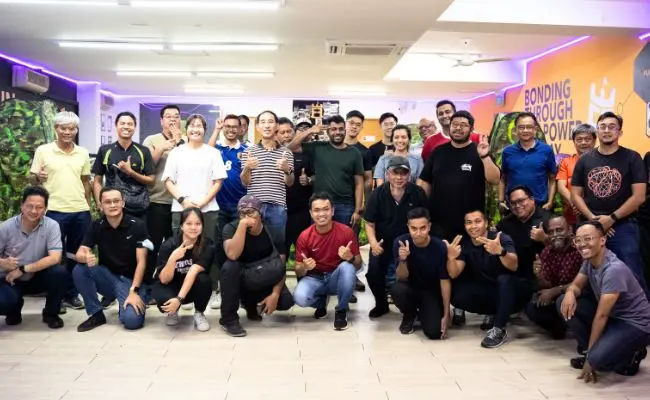 Government
Affordable Prices For Large Groups
Stress-free event planning with one-stop solutions for games, activities, catering, and corporate gifts
Host multiple sessions for an unlimited number of participants
Build team spirit and camaraderie through fun and play, promoting leadership, communication, and teamwork
Accept multiple payment modes, including GeBiz, e-invoicing, bank transfer, PayPal, PayNow, cheques, and credit card.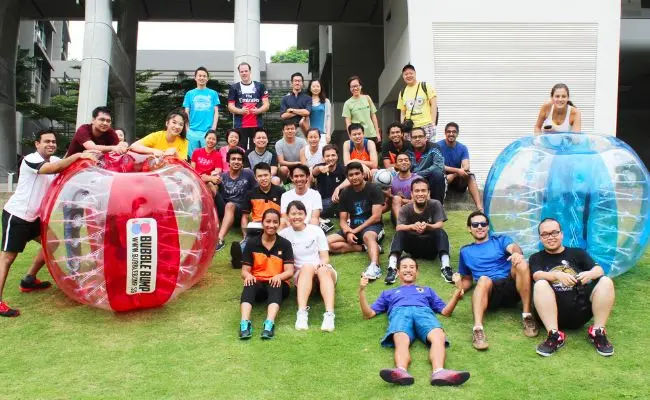 Schools
The # 1 Choice For Schools' Events
Exhilarating escape room experience suitable for both kids and adults
Learning and bonding through fun and play, promoting leadership, communication, teamwork, and school values
MOE certified instructors
Accept multiple payment modes, including bank transfer, PayPal, PayNow, cheques, and credit card.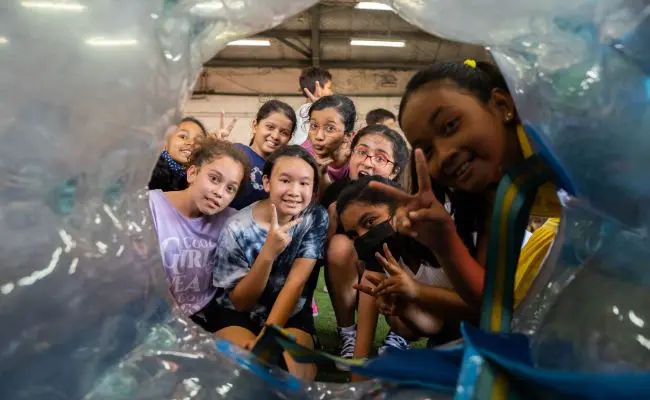 Friends & Family
Impress Your Friends & Family
Enjoy hassle-free event planning for both kids and adults with our one-stop solutions that include games, activities, catering, and gifts.
Bond and have fun with your friends and family
Accept multiple payment modes, including bank transfer, PayPal, PayNow, cheques, and credit card.
Book Your Event With Us Now
Get Your Free Team Building Quote
We're always ready to help you! Our experienced event consultants will get back to you within 24 hours (or even faster!).
We reply to every email too! If you did not receive a response from us, please check your spam filter or junk folder in your email.
hello@funempire.com

60 Tannery Lane, Singapore 347803

+65 6016 7147

+65 9792 9179
Frequently Asked Questions
What Is A Virtual Amazing Race Experience?
What if there was a way to have an amazing race experience without ever having to leave your home? Thanks to virtual team building activities conducted by Team Building Singapore, now there is! With a Virtual Amazing Race event, you can travel the world and compete in challenging races with just the click of a button.
How is Team Building Singapore's Virtual Amazing Race conducted?
You and your team can participate in Team Building Singapore's Virtual Amazing Race Experience from wherever you are! This Virtual Amazing Race is perfect for remote teams, as well as people who are working from home. The Virtual Amazing Race session would be conducted over video communication platforms (e.g. Zoom, WebEx, GoToMeeting, Google Meet, etc.), with professional facilitation by our trained instructors. They will split you into teams depending on your group size and bring you and your team into your individual team breakout rooms on our proprietary Virtual Amazing Race Platform that is specially built for you to experience this team participation activity online and improve team performance. For more information, do contact our friendly events consultant, and we will be able to help you with your queries for our Virtual Amazing Race.
We also have a Hybrid Amazing Race that combines elements of physical and virtual amazing races into a fun-filled adventure!
How does Virtual Amazing Race help with team building?
With team challenges and puzzles to complete while racing against the clock, our Virtual Amazing Race experience is the best for team building and improving team performance. Participants are sure to enjoy themselves while going through our exciting storyline and interactive puzzles, which makes this a unique team building experience! Definitely consider the Virtual Amazing Race today if you are looking for a suitable virtual team building activity.
How many people can participate in Virtual Amazing Race at the same time?
All you need is 5 people to start playing the Virtual Amazing Race! Our Online Amazing Race can also accommodate any group size up to unlimited amount of people, and we are the only Virtual Amazing Race provider who are able to do so. We are also able to host several sessions in a virtual event at once, which makes this a great team building activity for large companies!
What is the duration for Virtual Amazing Race experience?
Each Virtual Amazing Race experience typically lasts about 2 hours, which includes game-play, a short briefing at the start and a short debrief at the end. This makes it easy to integrate the Virtual Amazing Race into any team building day! If you have any specific requests regarding the duration of our Virtual Amazing Race, do let us know and we'd be happy to help!
Is Virtual Amazing Race suitable for everyone?
Yes, it is suitable for everyone! We would recommend players to be at least the age of 10 and up to be able to solve the Virtual Amazing Race puzzles effectively.
Do you offer Virtual Amazing Race for kids?
We would recommend participants to be at least 10 years and up to play Virtual Amazing Race in order to understand the game and complete challenges. However, if you are looking for a kid friendly version, we would recommend for you to try our Virtual Escape Room For Kids instead, which is suitable for ages 7 and up!
How many days in advance must I confirm my Virtual Amazing Race booking?
You would need to book your Virtual Amazing Race session with us at least 3 working days in advance. This is so that our dedicated in-house team would have sufficient time to prepare for your requirements. Should you have an urgent request for a Virtual Amazing Race session, do feel free to contact us and we will be able to advice you on whether it is possible, depending on your events requirements.
Can I make a last-minute booking for Virtual Amazing Race?
We will do our very best to try and accommodate your booking requests for Virtual Amazing Race Singapore. Please call us at +65 6016 7147 or email us at hello@funempire.com. Our friendly event consultants will be happy to help you with your last-minute Virtual Amazing Race booking for your next virtual team building event.